(Winter 2018)
The Big Story - Tracing the Missional Thread from Creation to Today
COURSE RESOURCES
For a week-by-week collection of audio recordings, presentations and handouts, see below. This section provides links to resources which apply to the class as a whole. Check back as it may be updated throughout the course.
CLASS PLAN

Class Description: This class will present an introduction to the concept of a "missional reading" of Scripture, along with specific ways this missional understanding has been worked out throughout church history. Guest speakers will present on their specific areas of expertise, and participants will engage with the material through lecture, large- and small-group discussion. It is expected that participants will gain a broader and deeper understanding of mission as a primary theme of Scripture, that they will be exposed to some key concepts of missiology and that they will begin to see themselves as participants in God's ongoing mission to the world.
Weekly Agenda:
Jan 7: Introduction to the Thread - A Missional Reading of Scripture

Speaker: Steven Shetterly--BCC Director of Local and Global Outreach

Jan 14: Mission in Historical Perspective

Speaker: Ray Bakke--Urban church planter, church historian, missiologist, former chancellor of Bakke Graduate University

Jan 21: Welcoming and Mobilizing - The nations at our doorstep

Speaker: Jeff Jenkins and Kristin Harris --Campus Christian Fellowship staff pastors at Whatcom Community College

Jan 28: Going/Sending - Blessing the Nations, Bringing Shalom

Speaker: Rhonda McEwen--instructor and visiting scholar at Regent College, former development worker with World Concern and Food for the Hungry

Feb 4: Going/Sending - The Task Remaining

Speakers: Rebecca and Tim--former international directors of a missions organization focused on unreached people groups.
WEEK 4: Blessing the Nations, Bringing Shalom
Dr. Rhonda McEwen shared with us the theological and practical implications of Christian involvement in relief and development work, along with a helpful way of viewing poverty not primarily as a lack of material goods but rather as a series of fundamentally broken relationships. Listen to the audio file while paging through the slides below. A link to the World Bank video she references is available beneath the slideshow.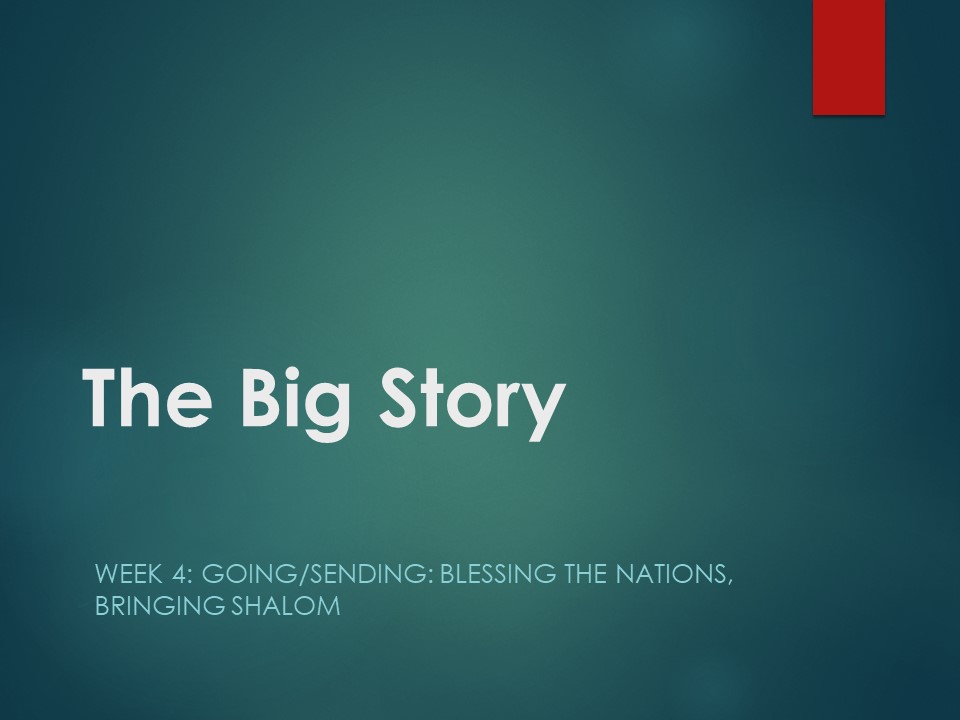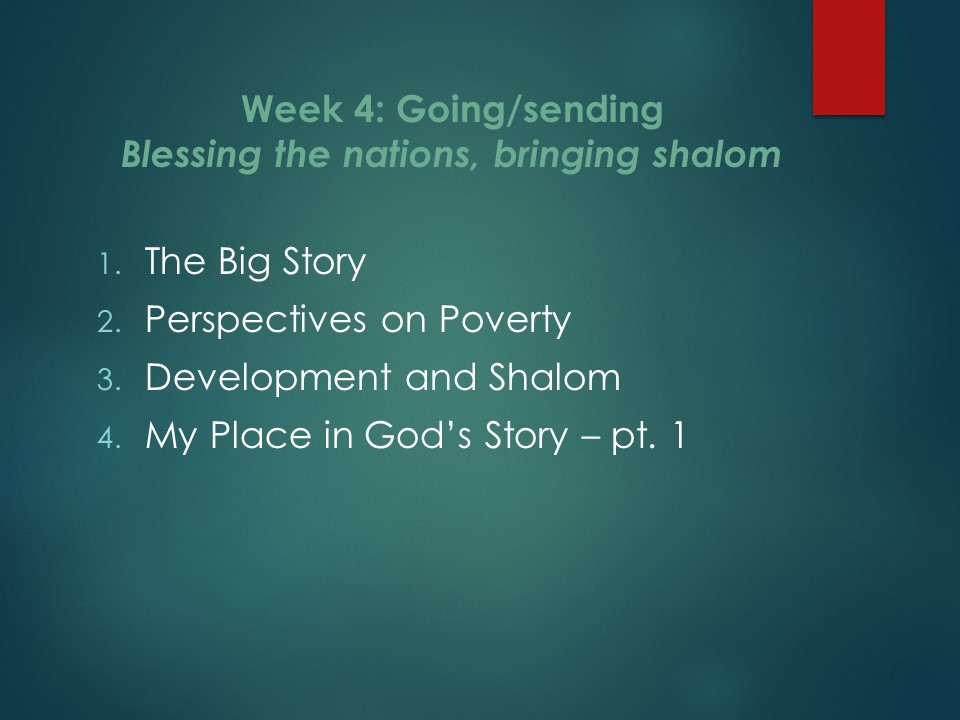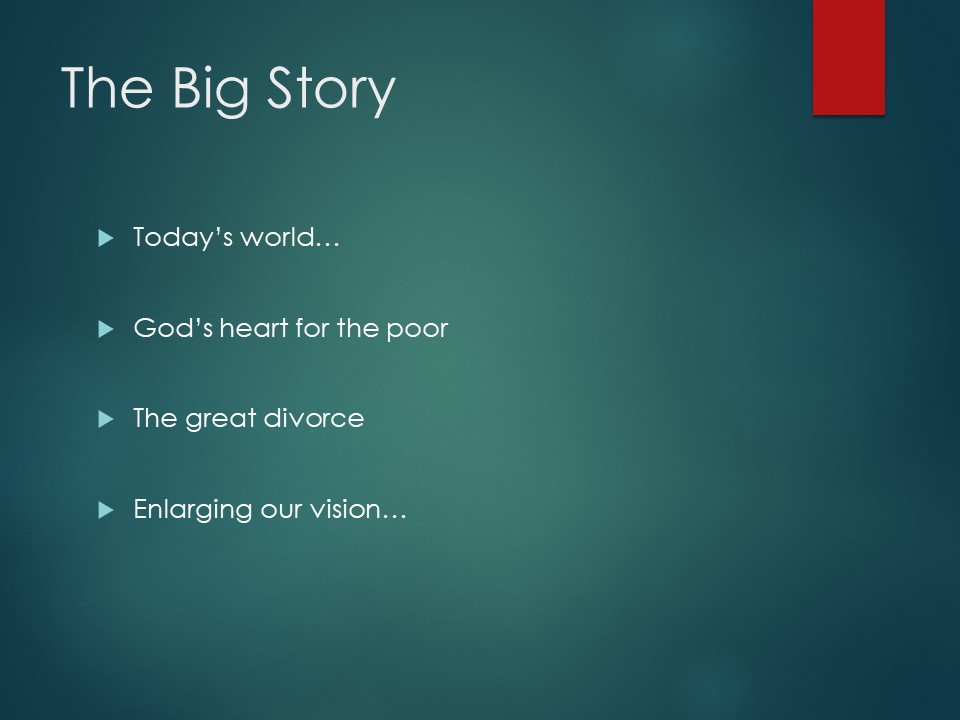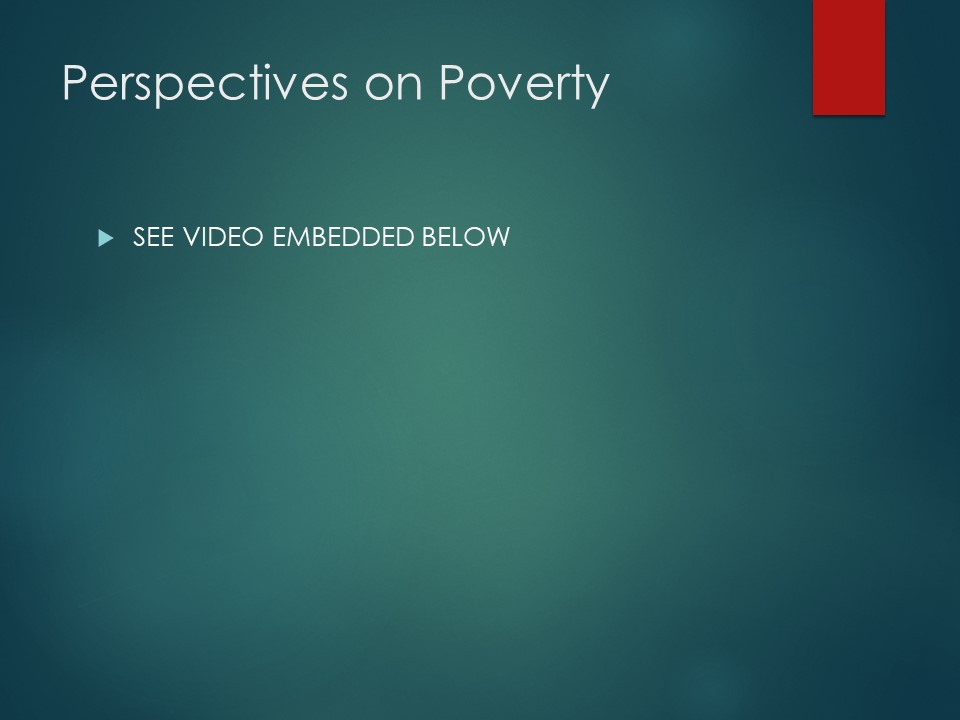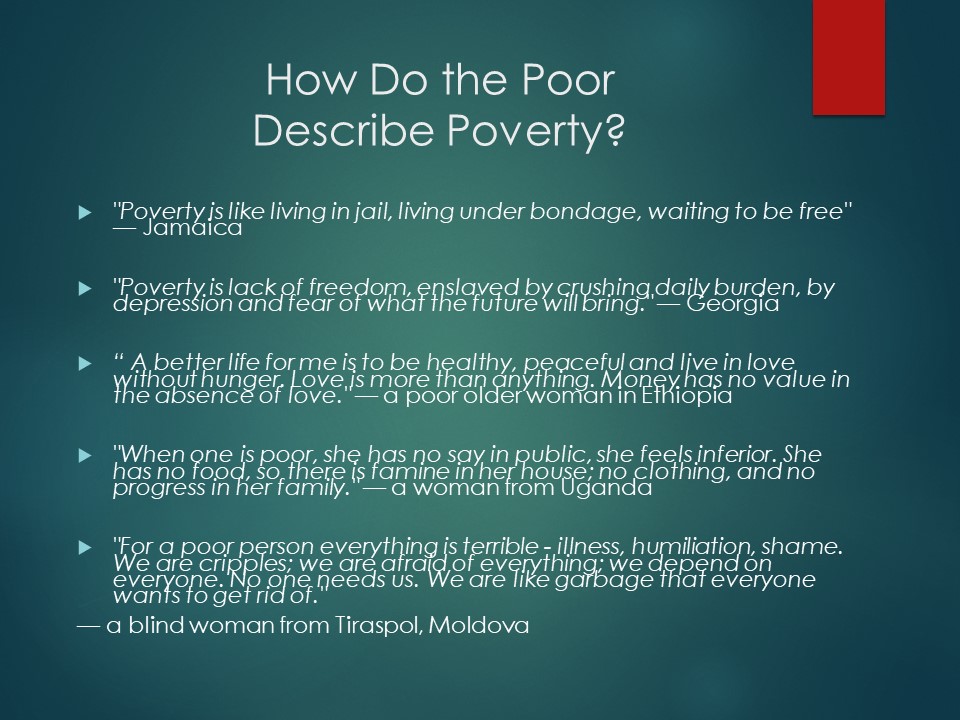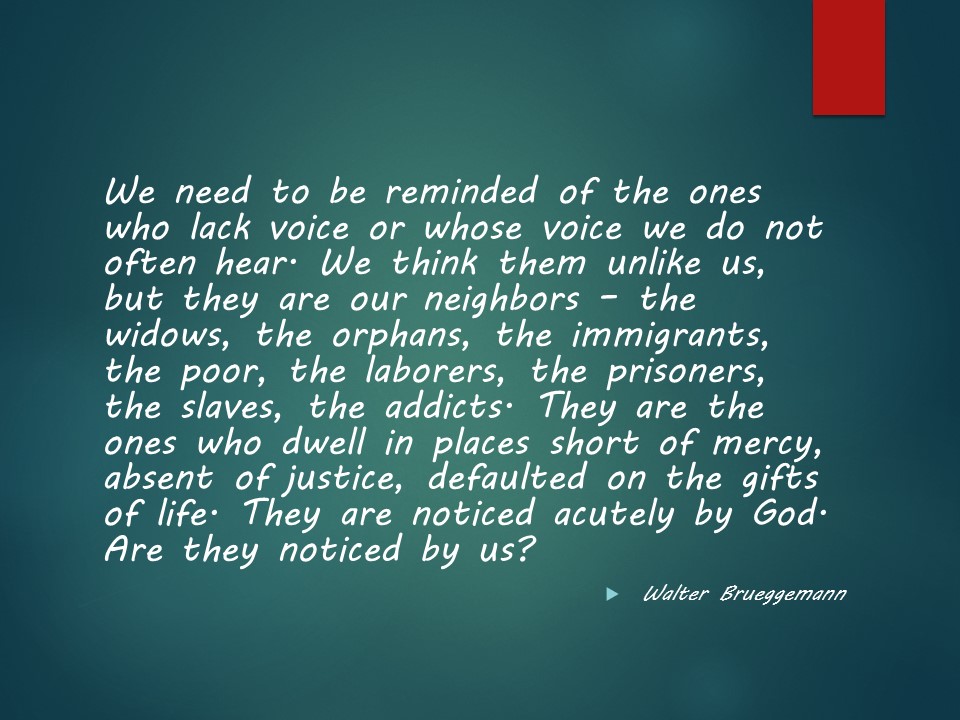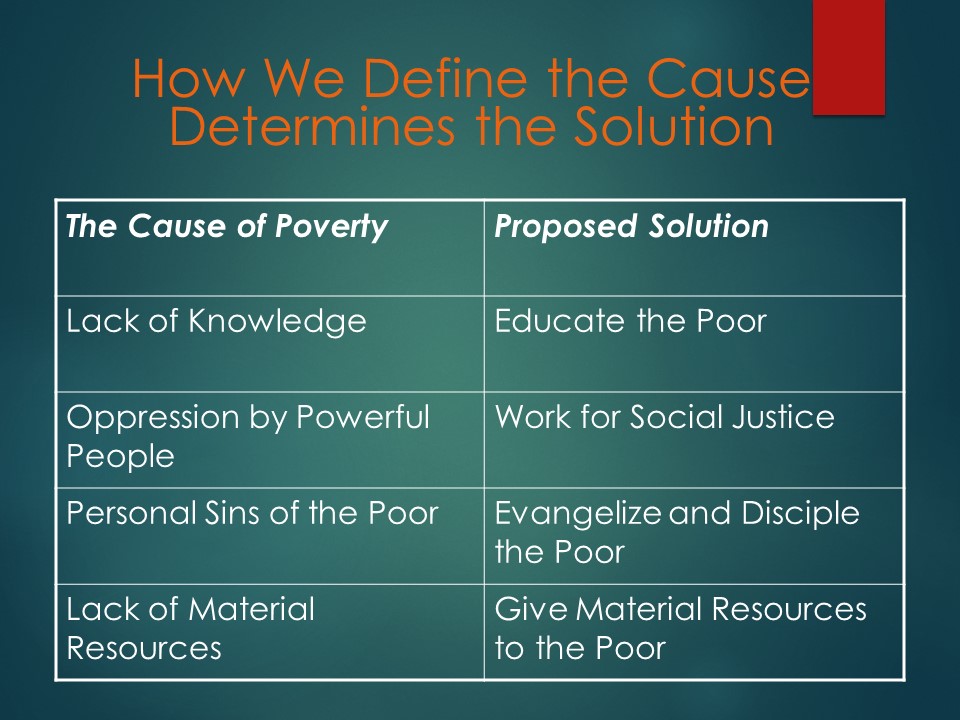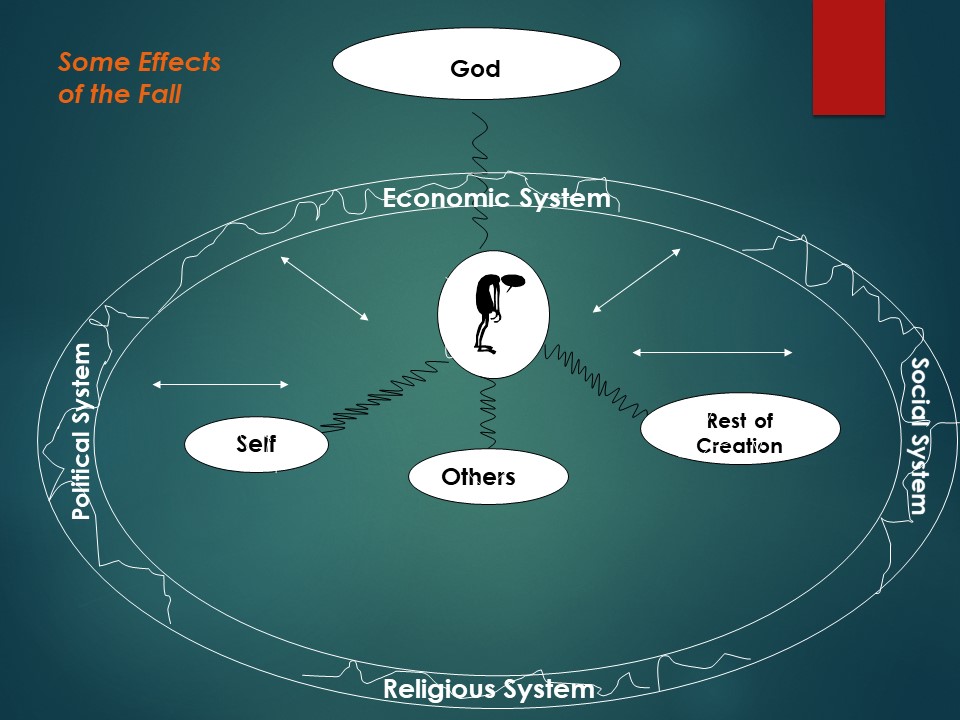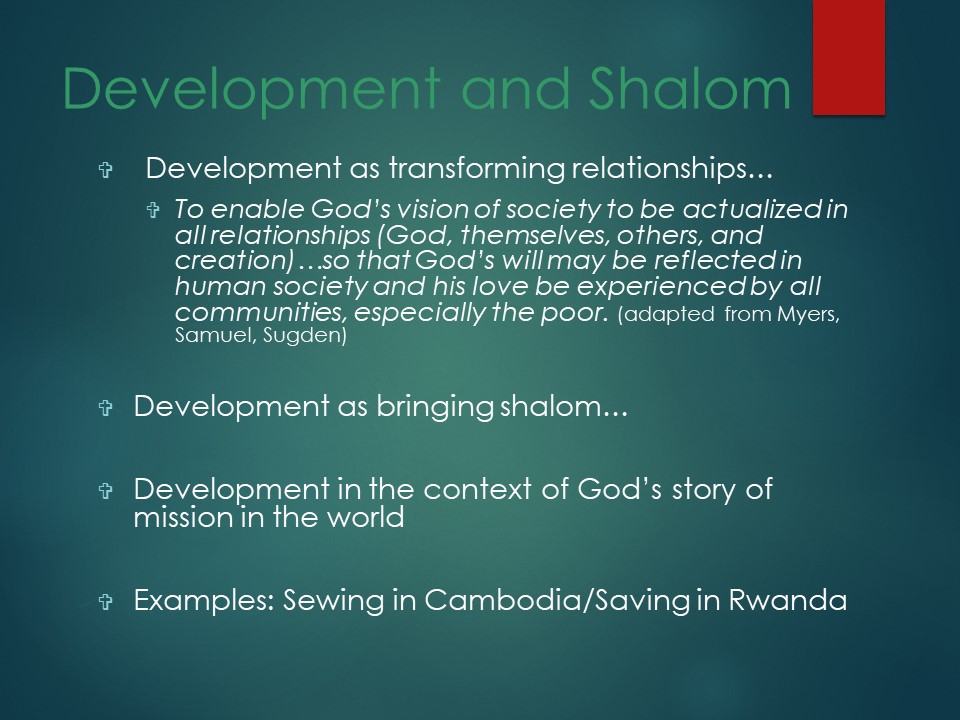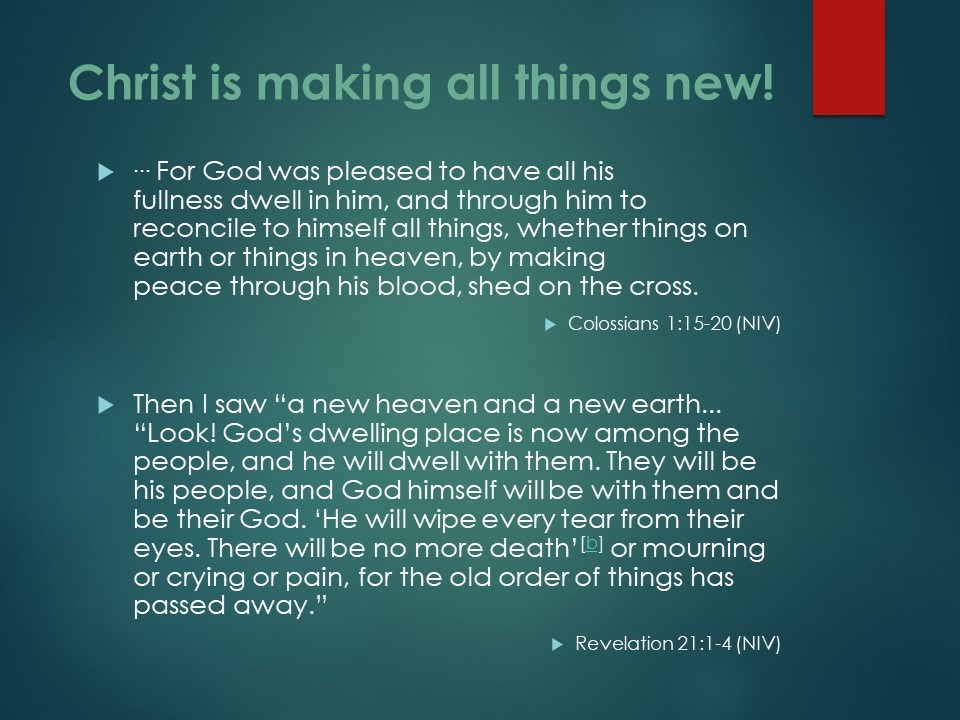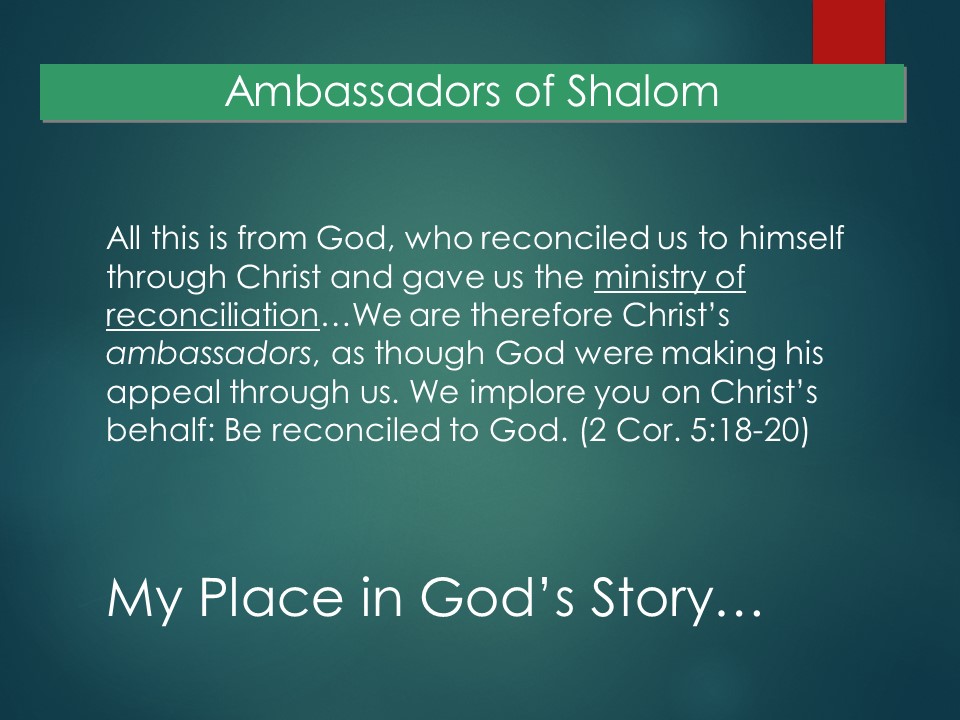 The video referenced in Rhonda's talk is available for viewing by clicking here.
WEEK 3: The Nations at Our Doorstep - Guest Speakers Kristin H. and Jeff J.
Kristin and Jeff, campus pastors at Whatcom Community College, shared with us one of the ways in which the Big Story of God's missional heart is being played out in front of us today: ministry to international students, many of whom come from countries which are closed to missionaries or not culturally receptive to the gospel. They were both passionate and thoughtful about their callings as intercultural workers on a U.S. college campus.
WEEK 2: Mission in Historical Perspective - Guest Speaker Dr. Ray Bakke
Dr. Bakke took our theme of a "missional reading" of Scripture which we introduced last week and provided a broad survey of the Biblical account of a "God on mission," ending with a description of ways in which the earliest Christians saw themselves as a missional community devoted not only to evangelism but to living out their faith in practical, transformative ways in society. (See below for audio.)
To open our time, the Park family played us a rendition of Joy to the World on Dr. Bakke's Indonesian anklung bamboo instruments. (The audio file picks up immediately where the video ends.)
WEEK 1: Introduction to the Thread--A Missional Reading of Scripture
Week 1 Handout: Includes scriptures and discussion questions related to a missional reading of Scripture.
PowerPoint Presentation: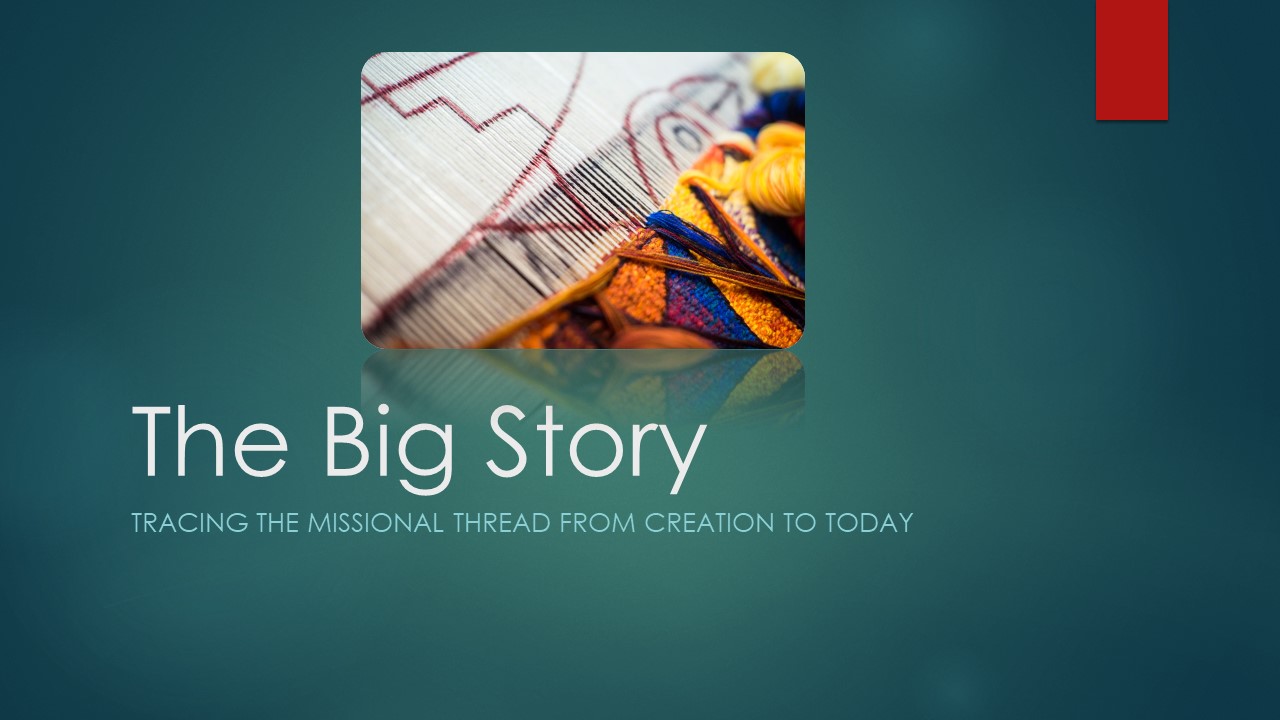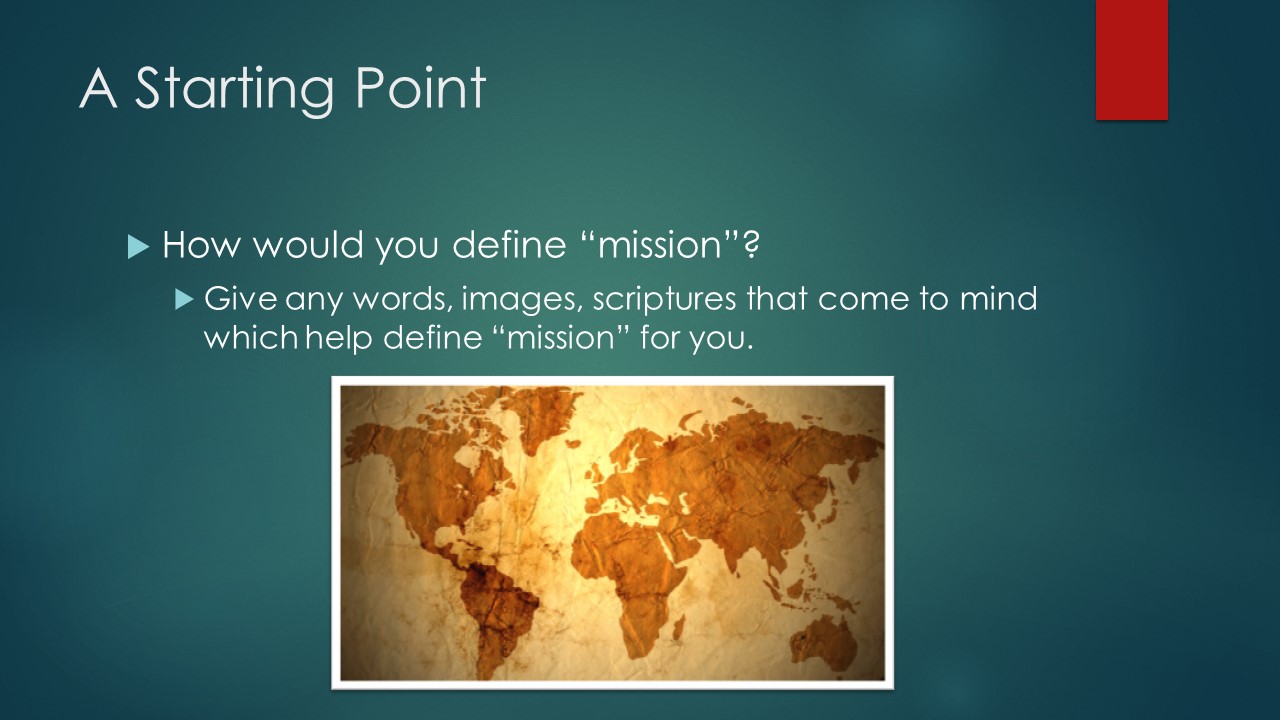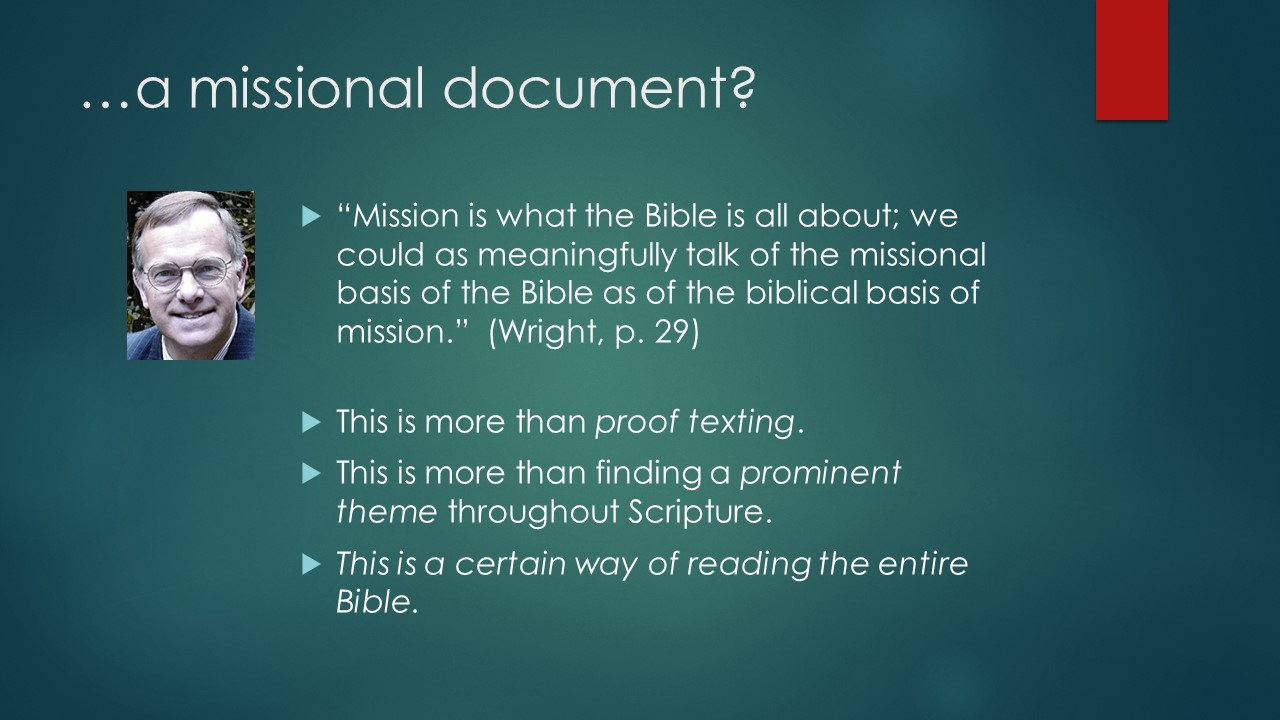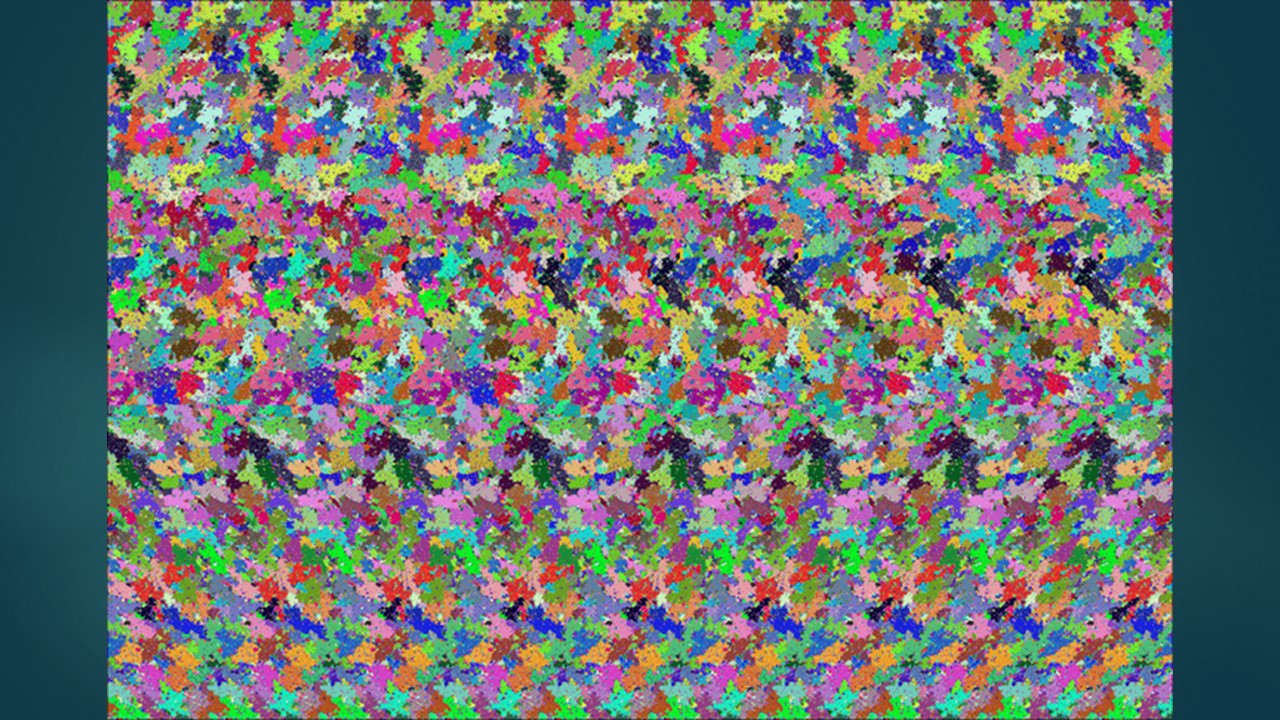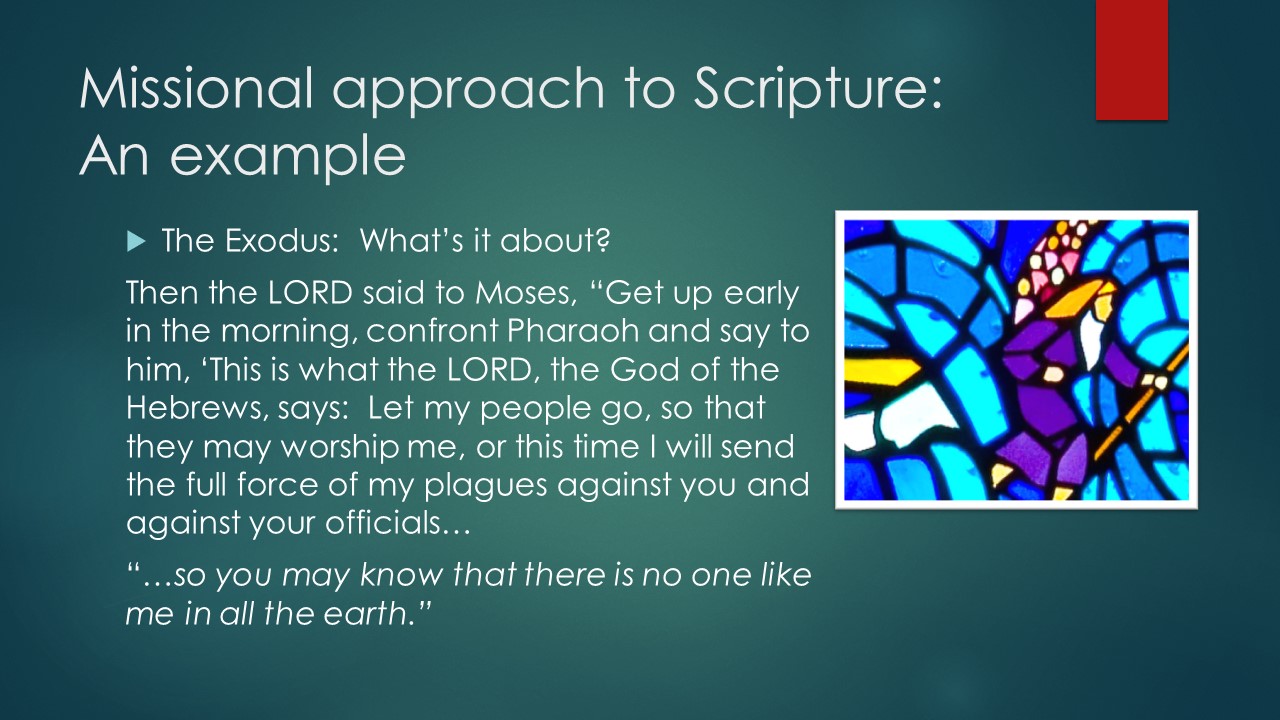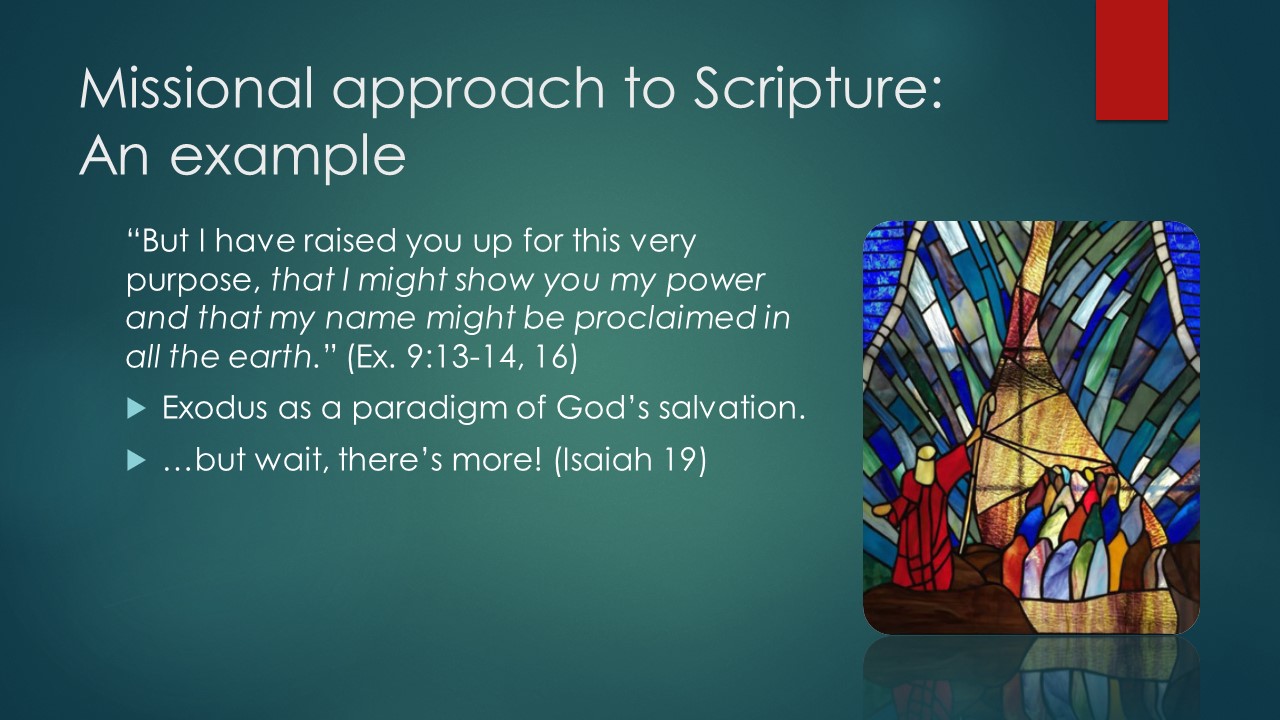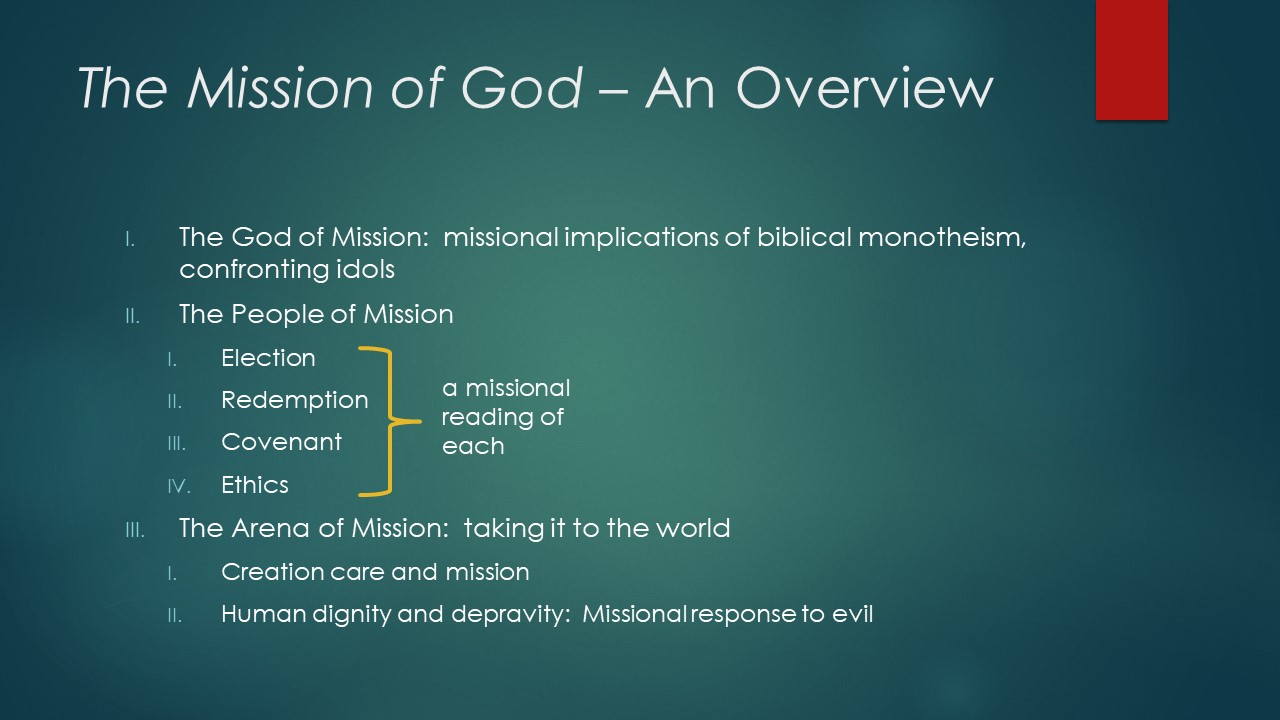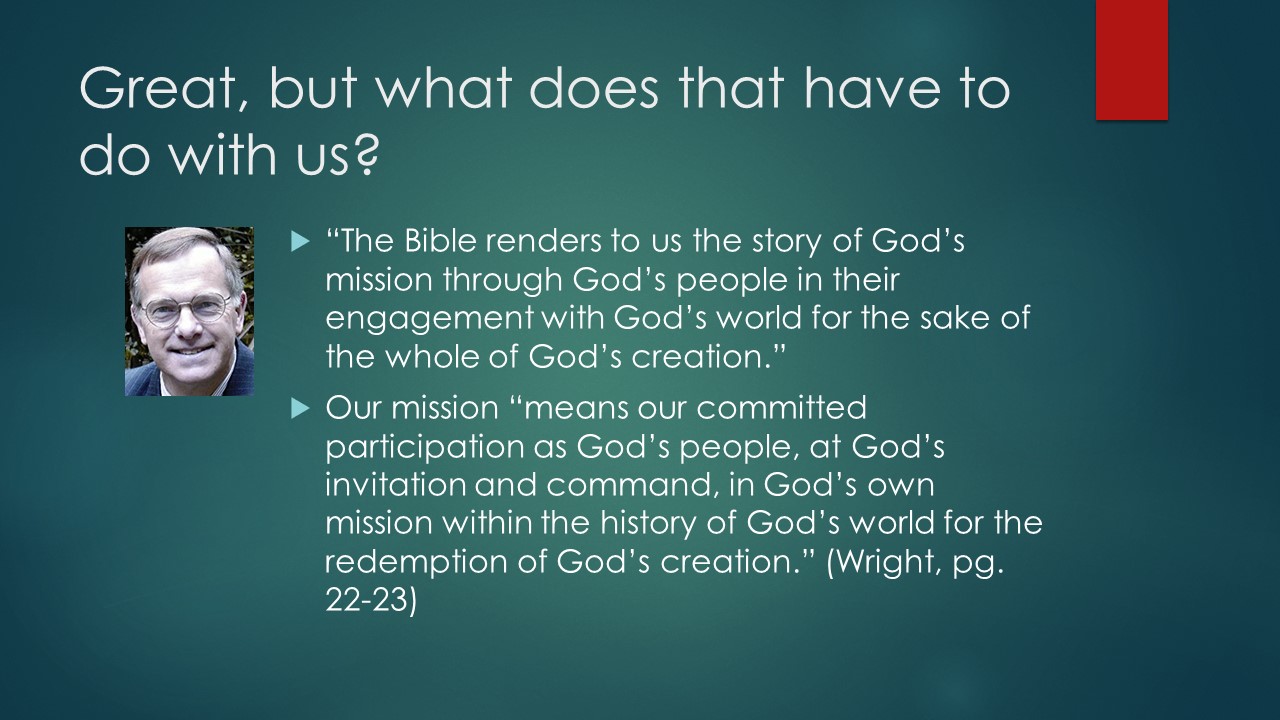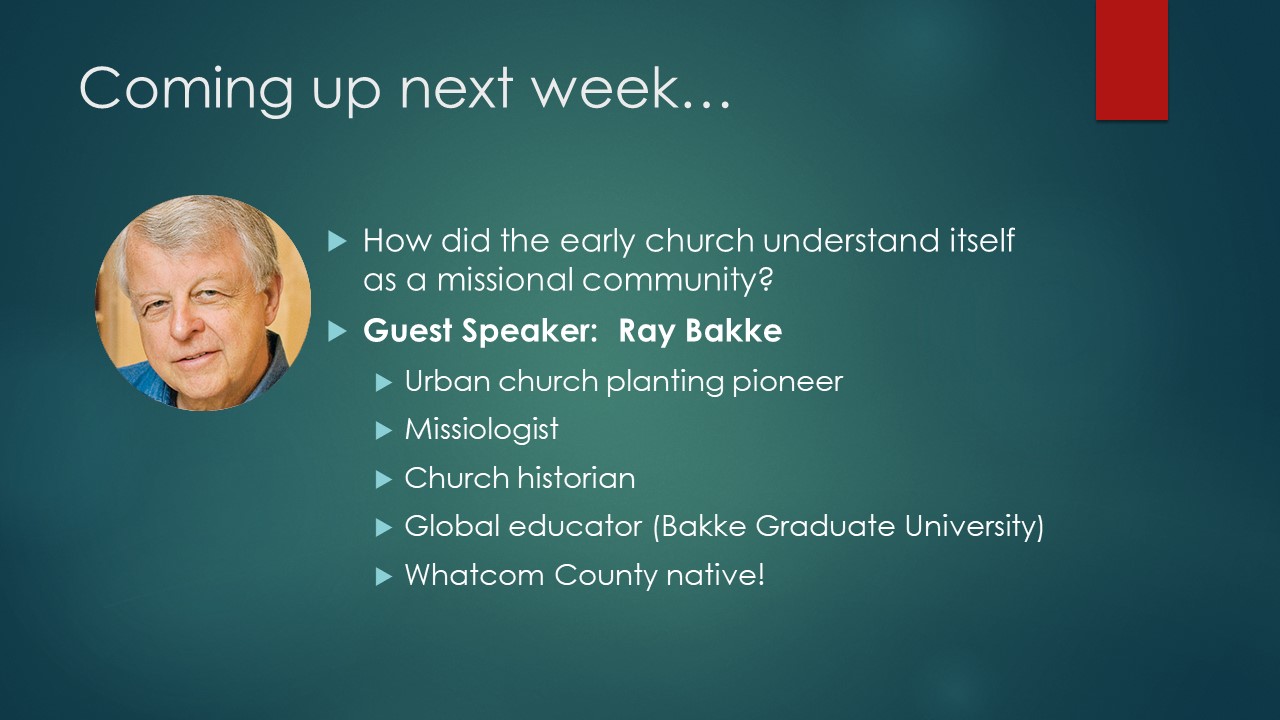 The following video, produced by The Bible Project, gives an overview of what it means that humans are made in the "image of God," which in turn gives us a more holistic sense of our mission as image-bearers.